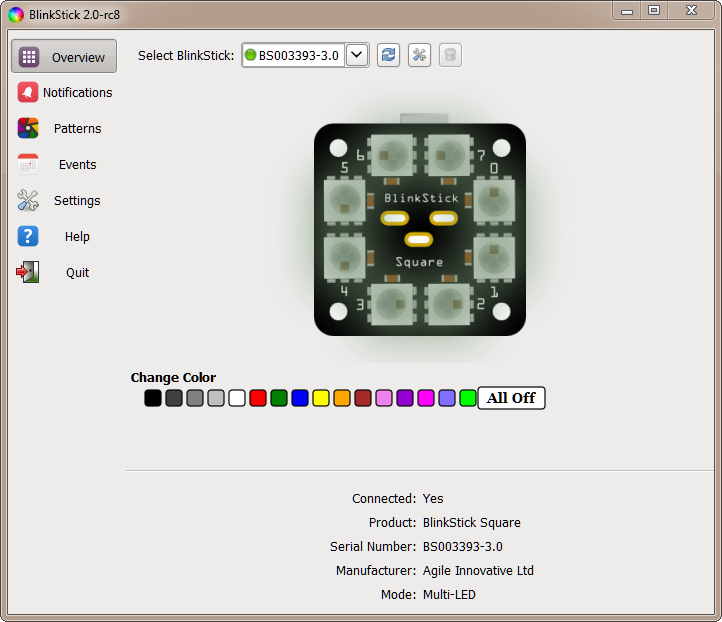 New BlinkStick Client 2.0-RC8 has been released. Fixes and improvements in this release:
Fix crash when BlinkStick is detected first time
Optimize overall CPU usage
Optimize ambilight notification to send data only when color changes
Added _duration_ parameter for standalone BlinkStick.com server
The overall CPU usage has dropped significantly. Huge thanks goes to amazing community at BlinkStick Forums for reporting this issue.
Download the new release BlinkStickClient-Setup-2.0-rc8-x86.exe.
BlinkStick Forums is the best place to get support and ask questions.