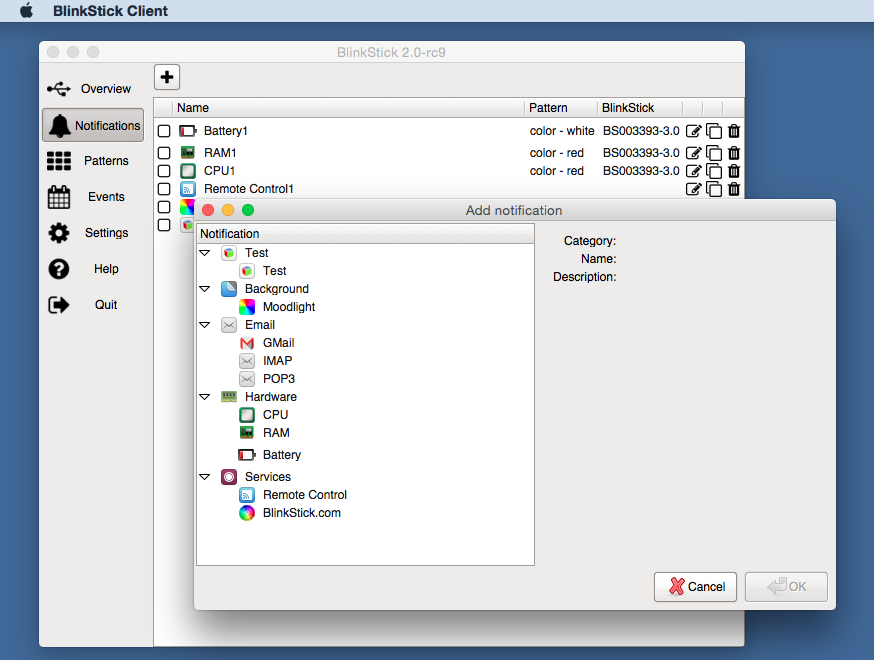 New BlinkStick Client 2.0-RC9 has been released. Fixes and improvements in this release:
Mac OSX support, tested on Mavericks and Yosemite.
New icons for UI
Latest version of GTK 2.12.30 supported
OS X release does not support the following notifications yet:
Ambilight – ambilight effect by calculating average color of the screen
Application – active application trigger
Disk Space – notification about disk space used
Keyboard – ability to use keyboard shortcut to trigger a pattern
The support for these notifications will be added in the future releases.
Download the new release:
OSX release requires Mono runtime which can be downloaded by following this link:
http://www.mono-project.com/download/
BlinkStick Forums is the best place to get support and ask questions.